About KINNAR ASMITA
Believe in Love, Respect, and Equality for All
Kinnar Asmita, these words tell you about what we believe in and, what we set out to do. Undoubtedly,  we have learned a lot more about transgender life, struggle, and expectation. We are committed to bringing significant changes in the lives of the transgender community in society. We empower the transgender community by strengthening individual capacity, agency, leadership, solidarity, and collective actions. Kinnar Asmita has been working since 2010 to eliminate all forms of stigma attached to the community and mainstream their issues and concern to lead a dignified life. Kinnar Asmita is registered as a non-profit community-based organization in 2010 under The Societies Registration Act, of 1860, and The Bombay Public Trust Act, of 1950. The organization has its head office in Ulhasnagar, in Thane district, and field interventions at 3 other locations in Thane.
Read more...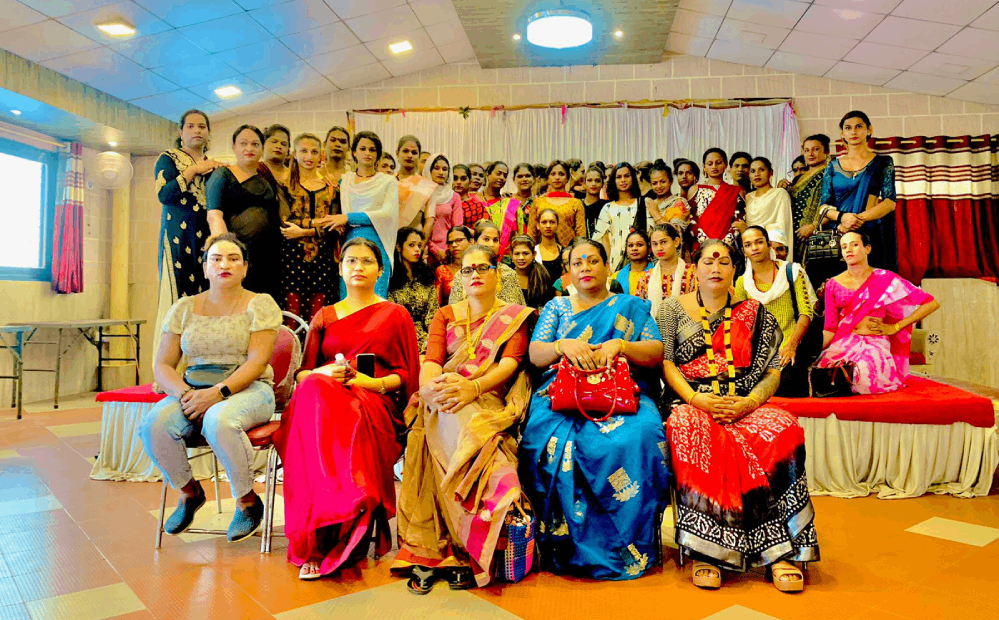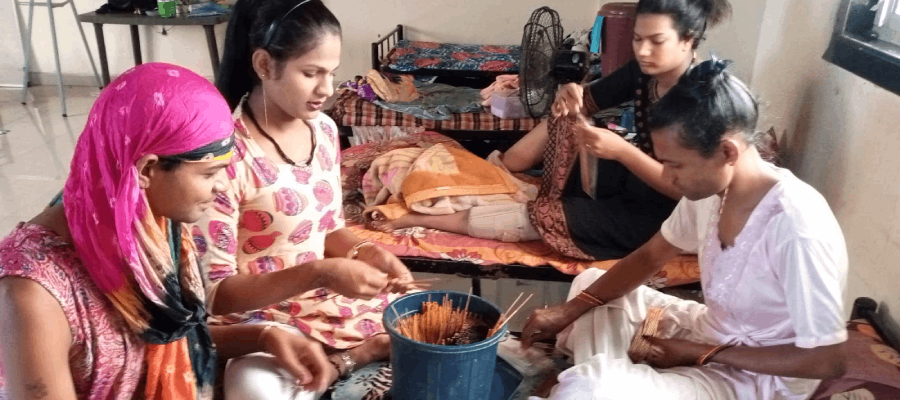 Agarbatti Making Activity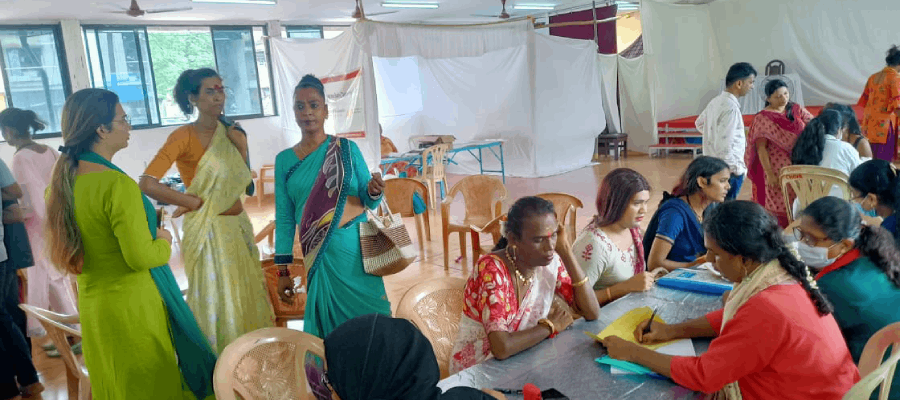 Cancer Detection & General Health Camp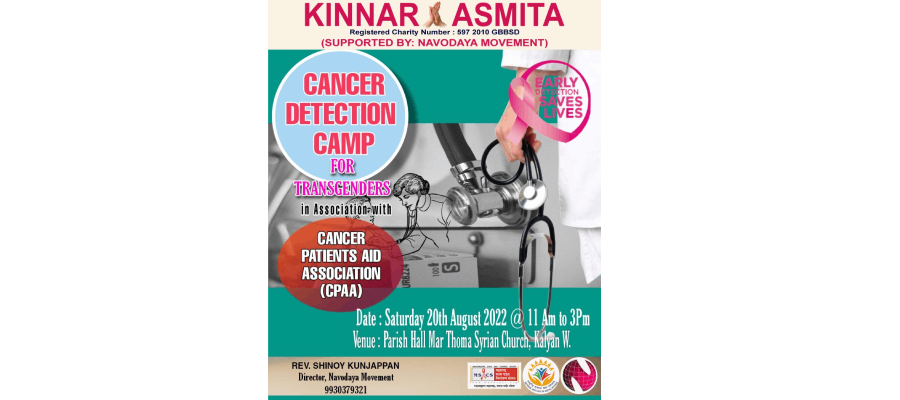 Cancer Detention cum General Health Camp Held in Thane District, Maharashta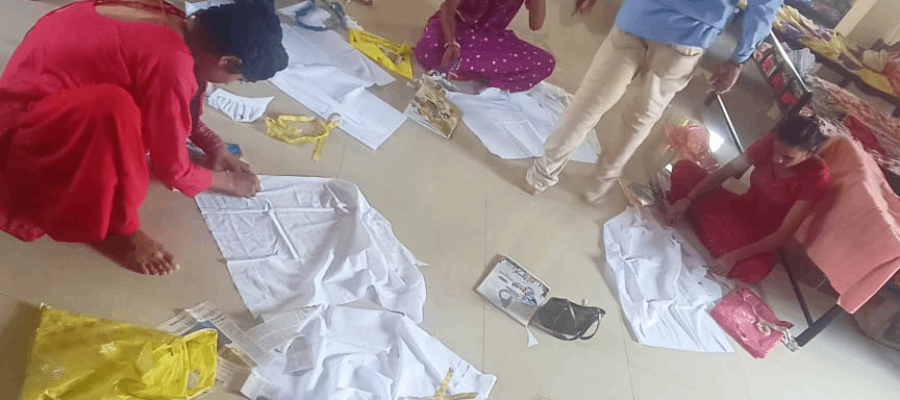 Cloth Stitching Class for Shelters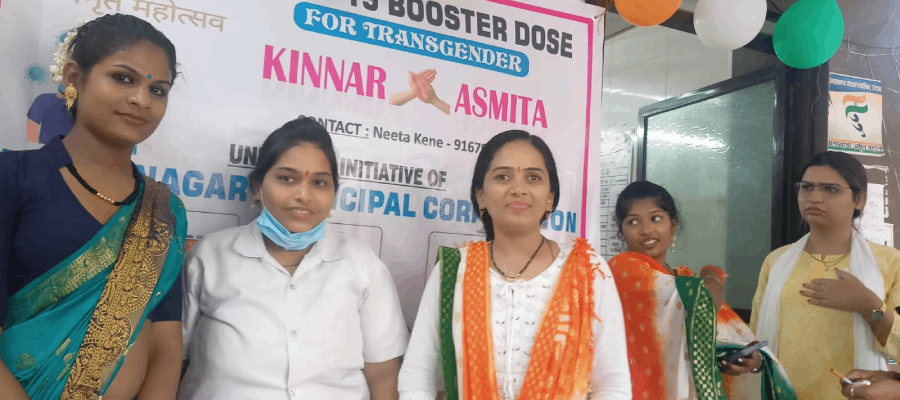 Covid-19 Booster Dose Camp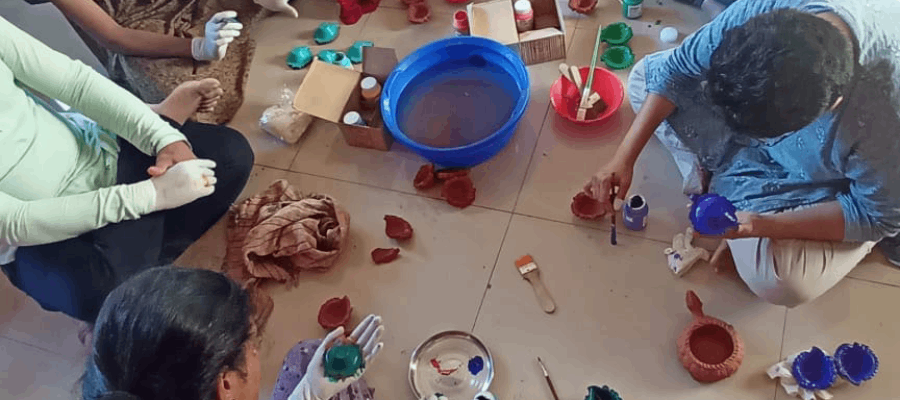 Diya Painting Workshop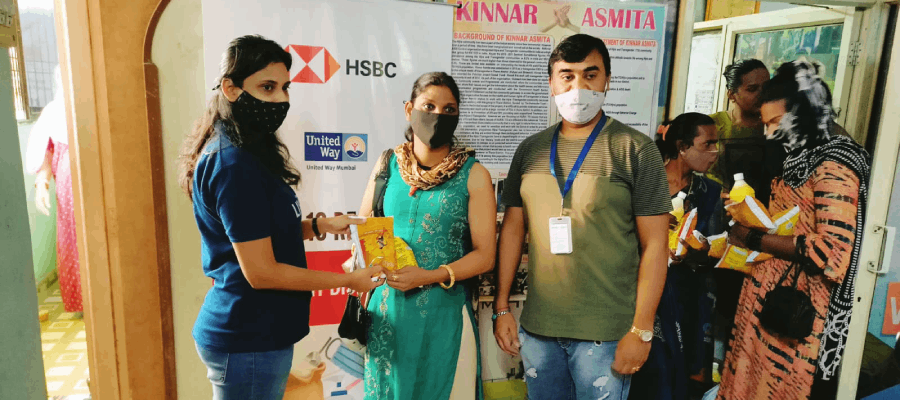 Dry Ration Distribution with Support by United Way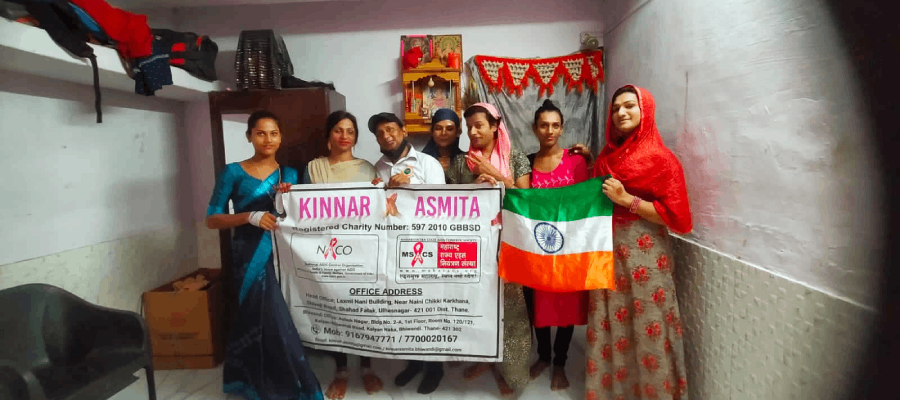 Har Ghar Tiranga Celebration at Kinnar Asmita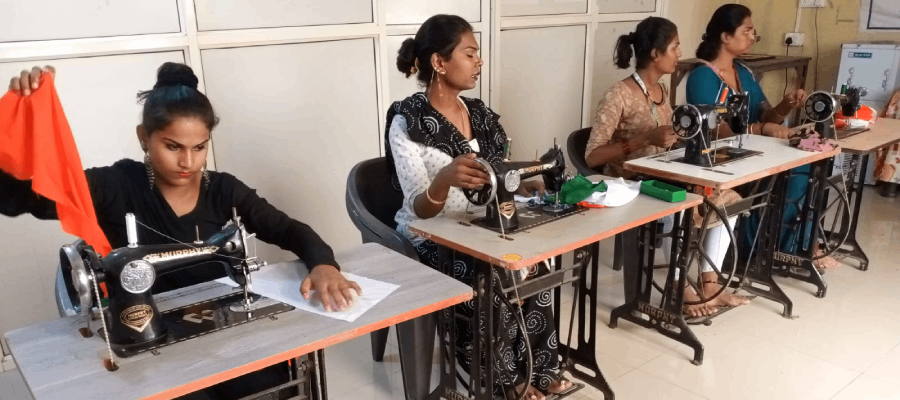 Har Ghar Tiranga Flag Stitching Workshop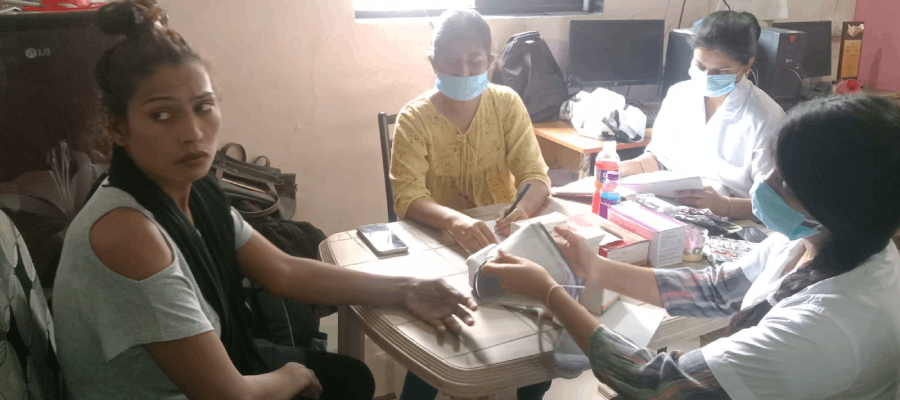 Organizing TB Testing Camp for Under Privilege People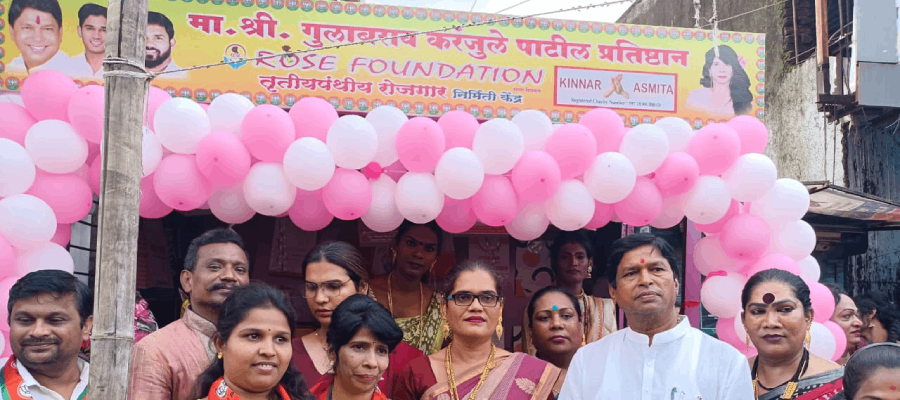 Local Political Leader Inaugurating Transgender Stall
You can help us by
Volunteering
Supporting our existing projects
Donating for future projects
Get Involved
Join us in our efforts to improve the transgender community through HIV/AIDS Prevention and Care, health care, livelihood, and nutritional support.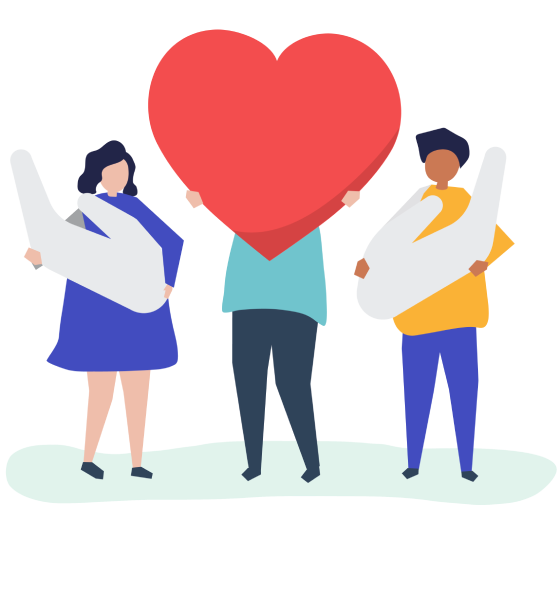 Address
1st floor, Shabbir Bhai House,
Near Shahad Fatak Bridge, Shivaji Road,
Shahad (East), Ulhasnagar, Landmark - Next to Zoya apartment.
Maharashtra. India.

Contact Person
Ms. Neeta Kene
Mr. Vinod Chavan
Call Us
+919167947771
+918097288171
Email
kinnar.asmita@gmail.com